Integrity System 2025 and Beyond Strategy
Integrity Systems Company (ISC) has developed the Integrity System 2025 and Beyond Strategic Plan (IS2025 Plan) to prepare industry for the future and guide valuable investment into the integrity system.
The IS2025 Plan outlines key strategic initiatives, which we need to invest in now to ensure that 2025 and beyond our integrity system:
operates as expected
provides a seamless and integrated customer experience
works towards helping solve key complex challenges faced by industry.
The IS2025 Plan was developed through extensive consultation with industry and government and is informed by a comprehensive analysis of the current system and global megatrends.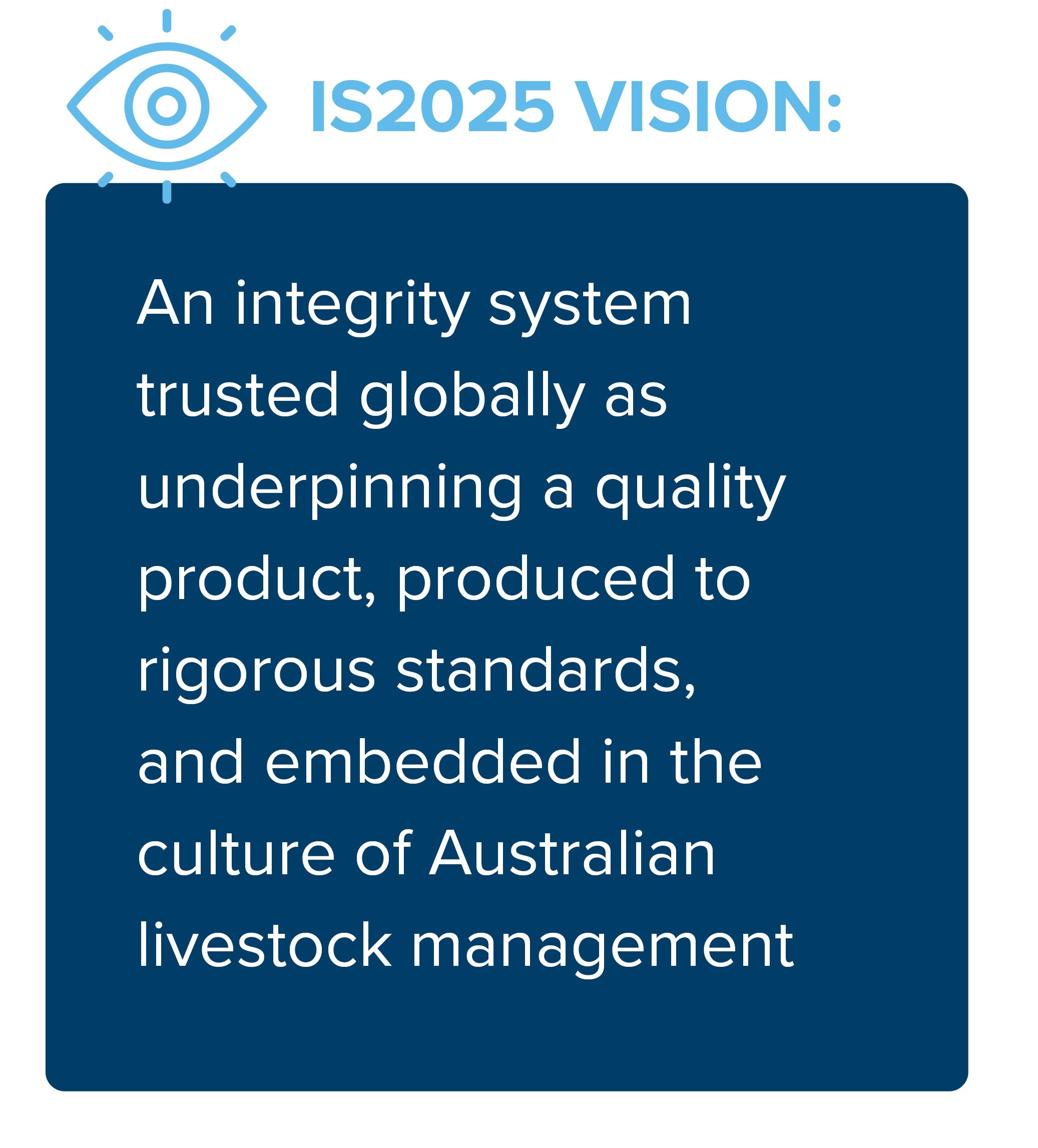 The plan is built on three strategic priorities:
Ensuring our integrity system services meet the needs of today
Transforming our core services to deliver an integrated integrity system
Leveraging the integrity system to add value through the supply chain.
For each priority, a list of key tasks and outcomes have been identified for achievement.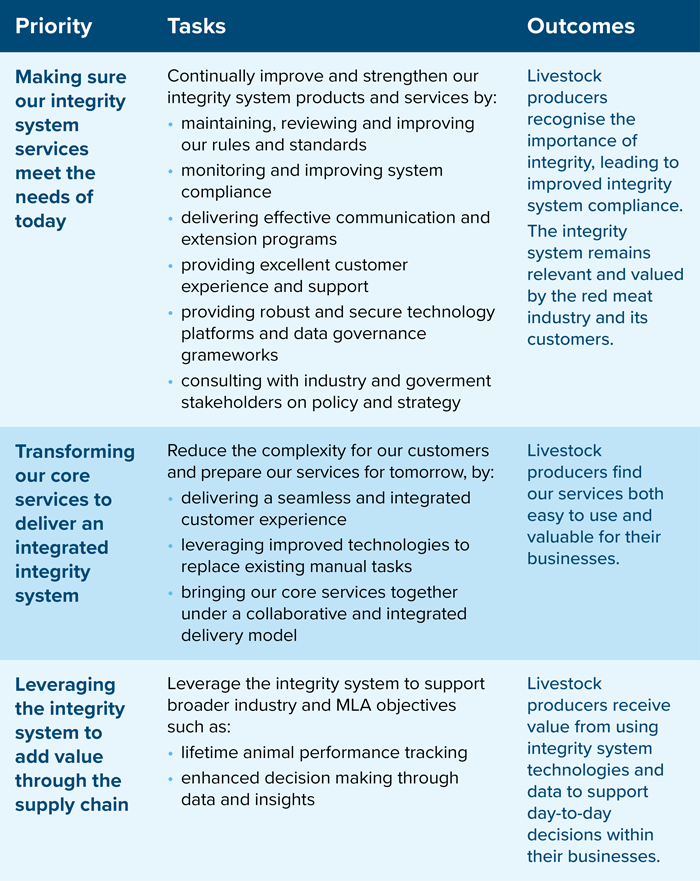 Implementation has begun with initiatives to be delivered over the short term (within one–two years) and medium term (within three–five years) underway.
ISC is accountable for the overall delivery of the plan and will work collaboratively with industry and government in its delivery.
A refresh of the IS2025 Plan was conducted over the 2021–22 financial year to ensure ISC's investments in the integrity system are based on insights and will deliver the greatest possible impact to customers. View a summary of the refreshed IS2025 Plan or view the full IS2025 Strategic Plan (note, the full strategic plan document outlines the original strategy that has since been updated).