Step 1
Once logged in, select the species you are working with and the report to 'Search the PIC register'. Click 'Go'.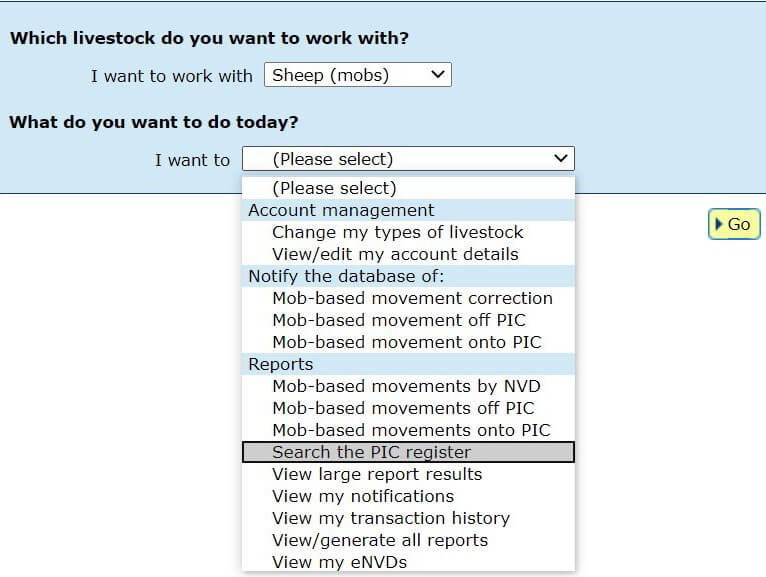 ---

Step 2
Enter relevant information to conduct the search. Remember selecting the state where the PIC is located is a must for any search. Then add in other known details such as the PIC number or surname. Click 'Go' to search.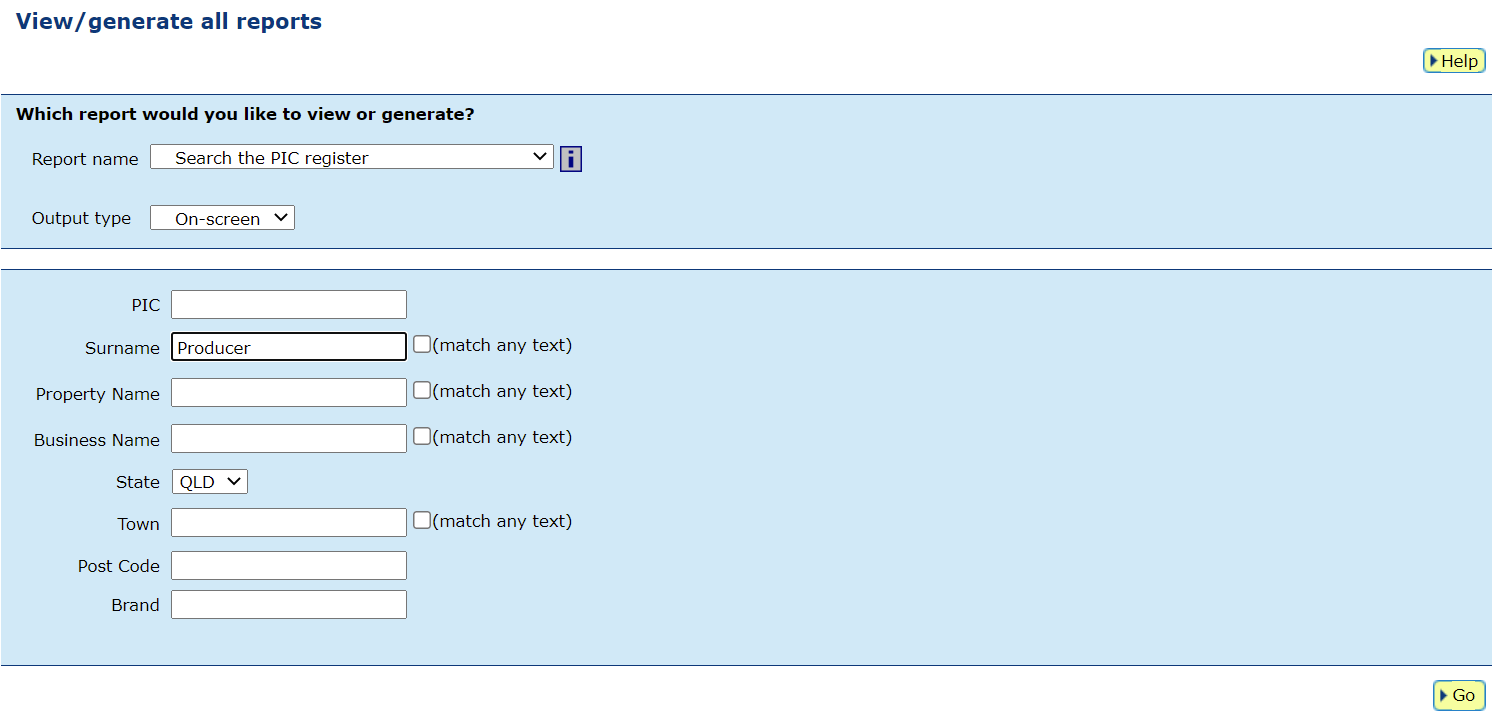 *QUICK TIP: The search is refined when multiple fields are entered. If you know the PIC number and state, then this is all you need to enter.
---

Step 3
Locate the PIC in the search results.

*QUICK TIP: The search will show up to 100 records over multiple pages, click 'Next page' at the bottom of the search to see more results. To view more information for a search result, click the blue PIC hyperlink.